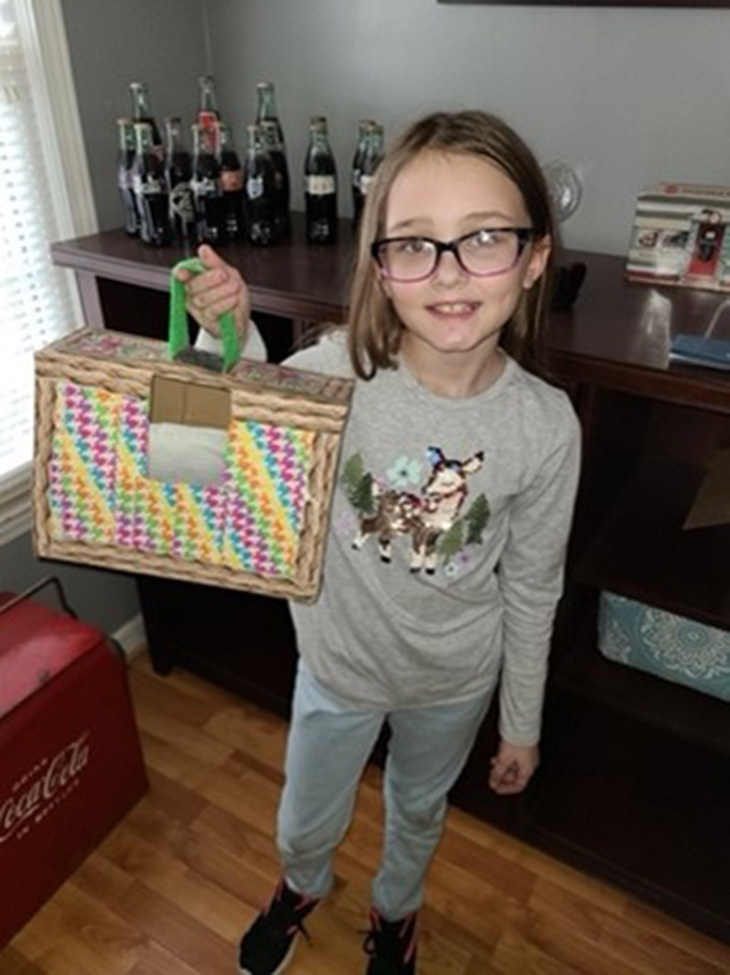 Saica announces Sustainable Box Contest winners
USA, 09 Mar 2022
Repuprosed box creations reflect the company's new U.S. home.

Saica Group, a leading manufacturer of recycled paper for corrugated board, recently announced winners of the Sustainable Box Contest, which awarded $500 prizes for the most creative way to repupurpose a cardboard box.

The winning entries are listed below (hi-res images available):
Leah Hughes from Hamilton, won for her depiction of a cicada, remembering the 17-year cicada invasion that happened in Ohio last summer.
Abbie Warrick from Sumter, South Carolina won for her adorable cardboard carrying case.

And Ford Clark from Cincinnati created "Sing the Saica City" entry, featuring a skyline of Cincinnati made of cardboard.

Winners received $500 awards except for Ford Clark, who could not accept the award due to his employer's rules. Saica made a donation to the Little Miami Conservancy.

"The creativity we saw was amazing – I am really impressed," said Akin Önder, General Manager, Saica U.S. "The contest gave us a chance to connect with the community we're joining here in the U.S. and demonstrated how our products can be reused and repurposed."
About Saica Group
Saica Group is one of the largest European players in the development and production of recycled paper for corrugated board, with a production capacity of 3.5 million of short tons of paper. With more than 10,000 employees across Spain, France, Italy, Portugal, United Kingdom, Ireland, Turkey, Luxembourg, the Netherlands and the USA.
Saica Group has four business areas: production of recycled paper for corrugated board (Saica Paper), waste management and environmental services (Saica Natur), production of corrugated packaging (Saica Pack) and flexible packaging (Saica Flex).
To learn more about Saica Pack US, please visit https://usa.saica.com/en/